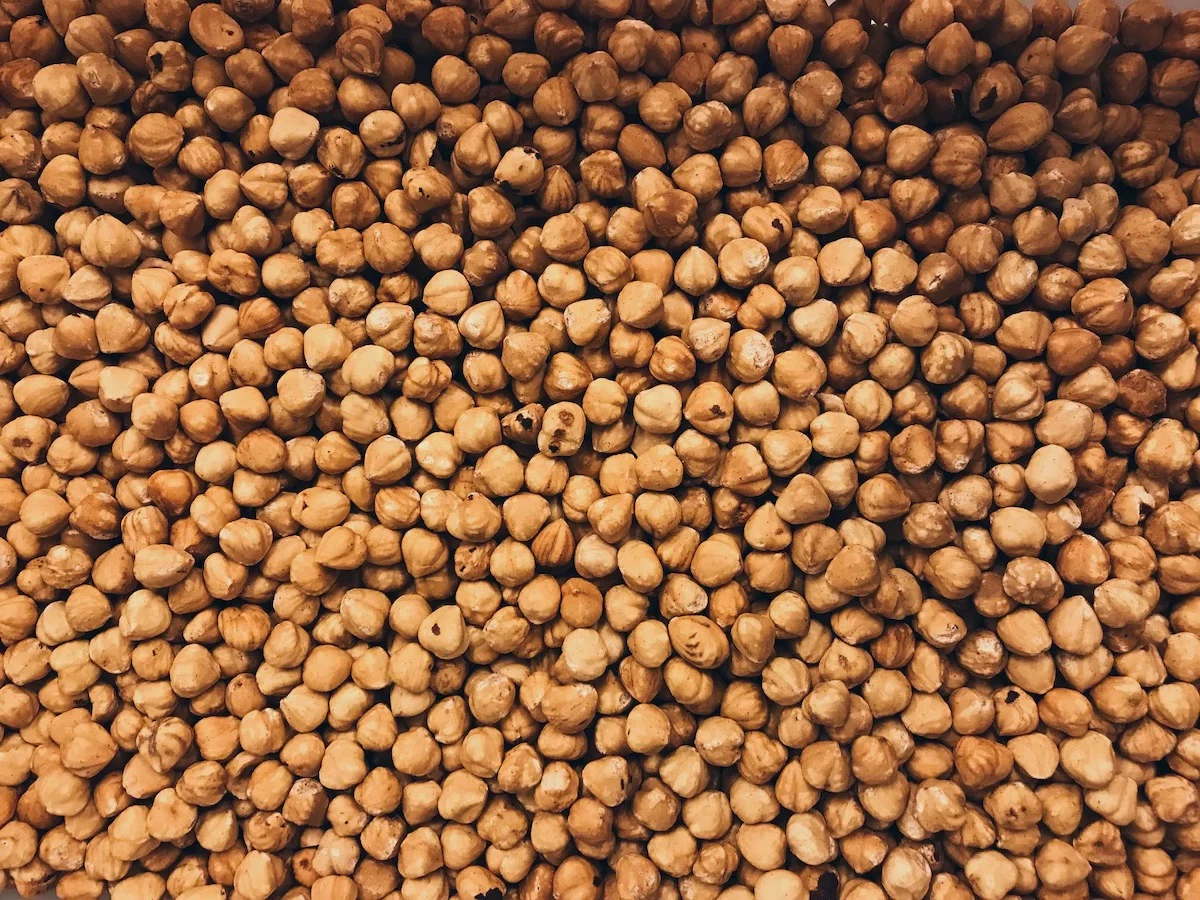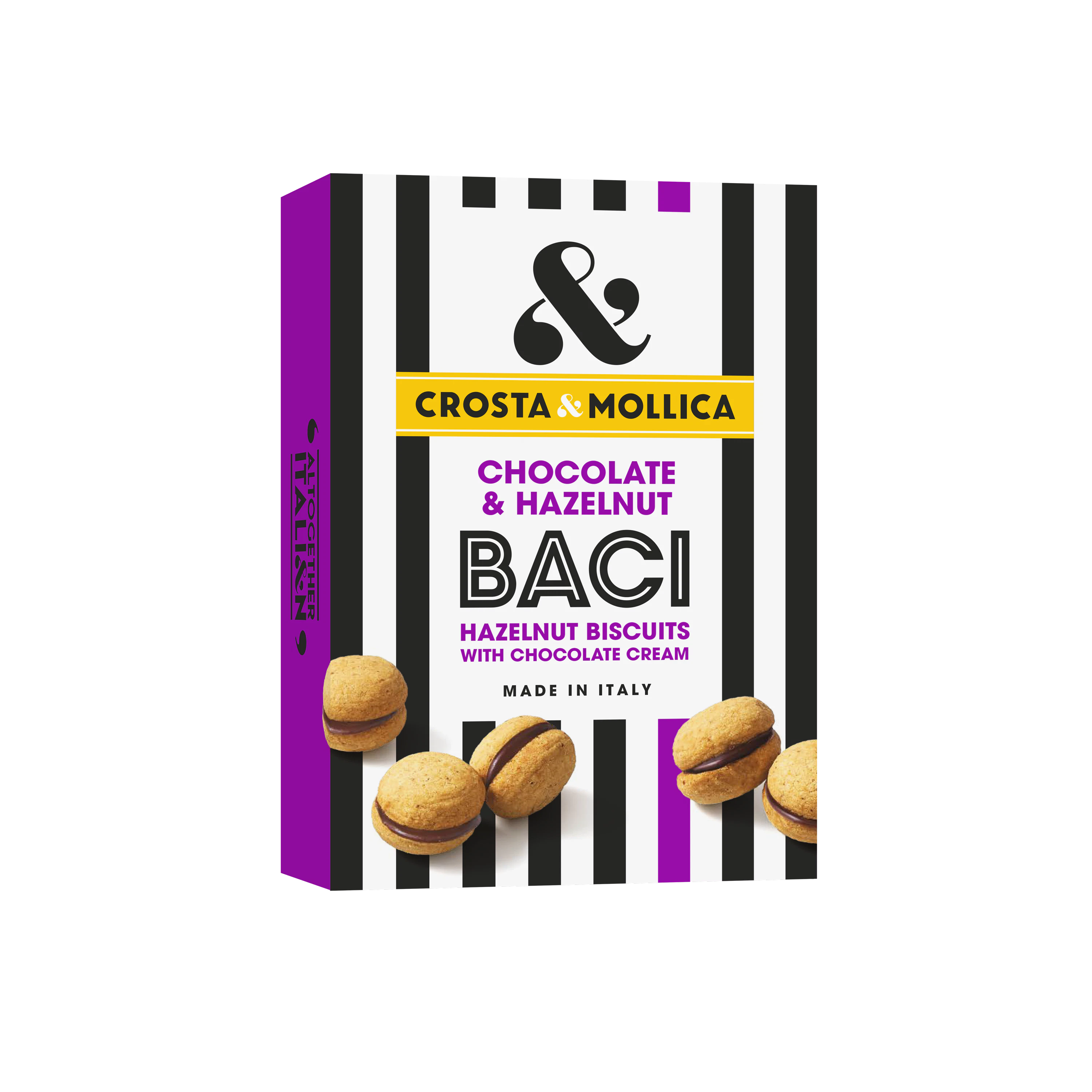 Baci di Dama
Hazelnut Biscuits with Chocolate Cream
Light, crisp and subtly hazelnutty, our Baci di Dama (or 'lady's kisses') are made up of two delicate hazelnut biscuits kissed together with a creamy chocolate filling.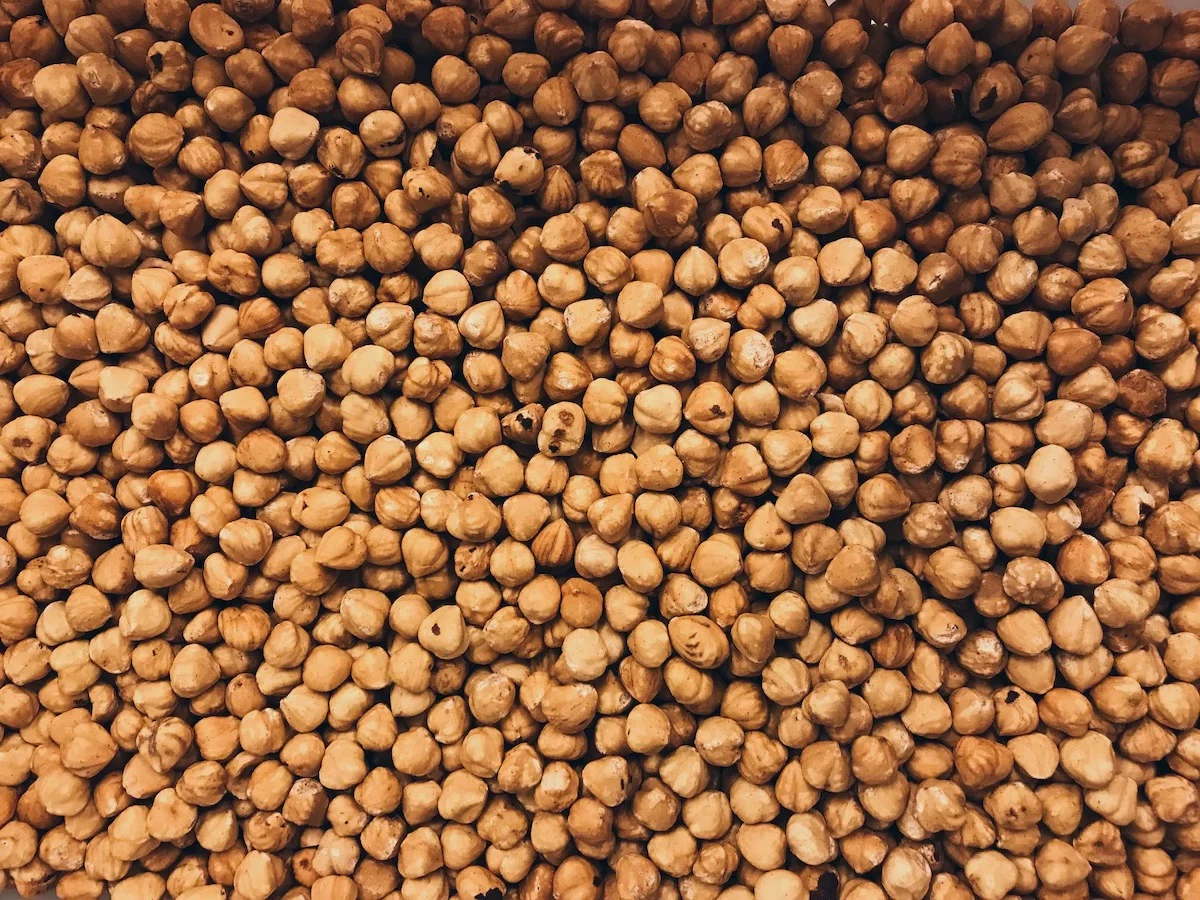 Bakery
The royal Italian biscotti
The recipe was first created in Piemonte  in the 19th century to make the most of the area's hazelnut crop. Legend says the Baci di Dama was born in the kitchen of the Italian Royal Savoy family; imagine walking in that kitchen and find the cook was busy kneading dough and mixing ingredients to find a way to satisfy the request of King Vittorio Emanuele II to invent a brand new dessert.

Some believe that the distinctive name was inspired by the "kiss" shared between the two biscuits, others think it was because the shape of the dessert reminds of a girl lips intent in a kiss.

True to tradition, Crosta & Mollica Baci di Dama are made with locally grown Hazelnuts and a creamy Butter dough, shaped in "bellied" biscotti which are held together by a greedy layer of Rainforest Alliance certified Chocolate. 

Shared over a coffee, you'll fall in love at first taste.
Learn More
Ingredients
Wheat flour, sugar, toasted Piemonte hazelnuts 18%, fresh butter 17%, chocolate 10% (cocoa mass*, sugar, cocoa butter*, emulsifier: lecithin).

*rainforest alliance certified
Allergens contained: gluten, nuts, milk. Suitable for Vegetarians.
Made in Italy
Nutritional Information
Typical values
Per 100g
Energy

:

2294kJ/550kcal
Fat

:

33.0g
of which saturates

:

15.0g
Carbohydrates

:

55.0g
of which sugars

:

1.0g
Fibre

:

2.1g
Protein

:

7.2g
Salt

:

0.0g