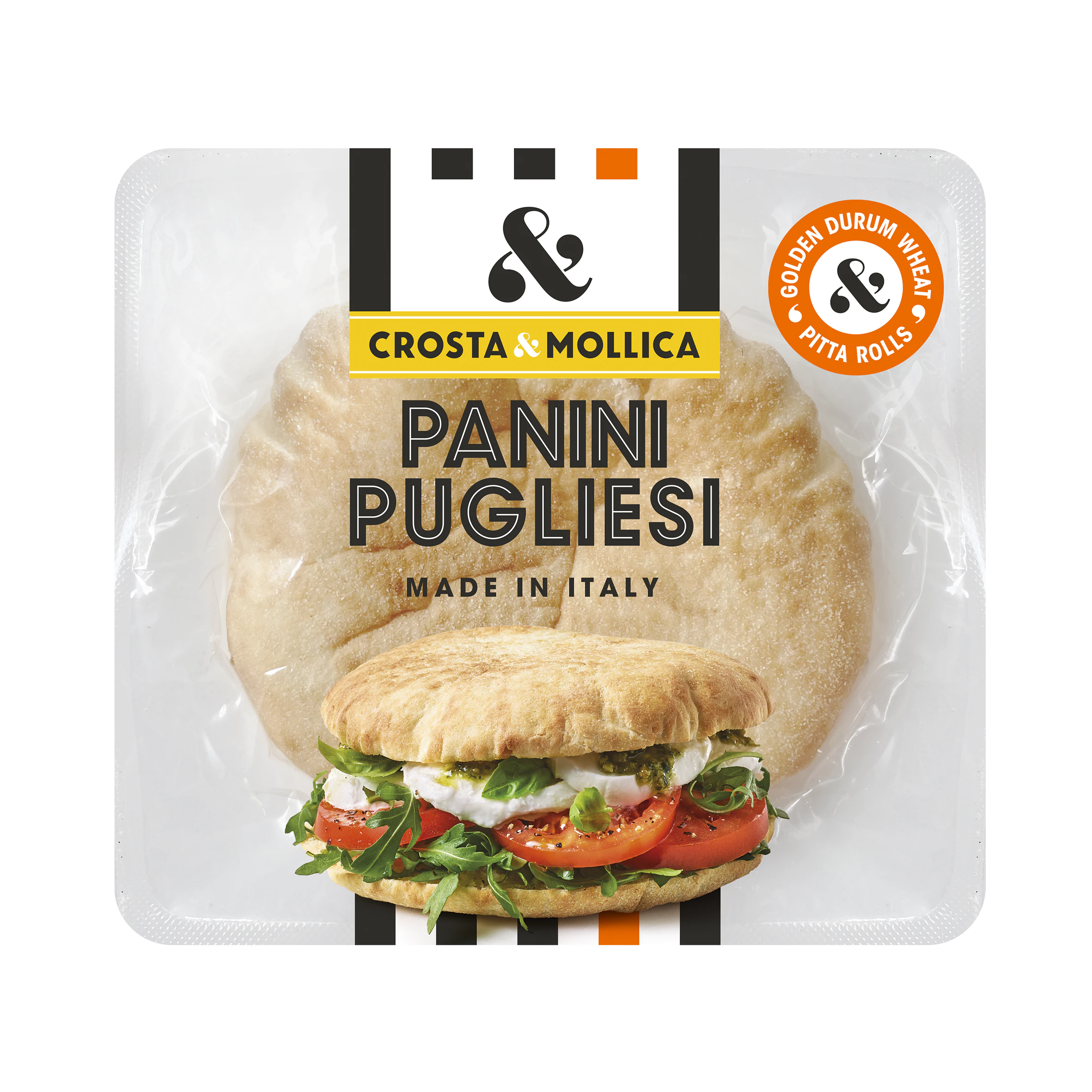 Panini Pugliesi
Pane from Puglia
From a Bakery in Puglia and locally known as Puccia, these rolls are similar to pitta breads and are ideal splitting open and filling for a quick and healthy meal.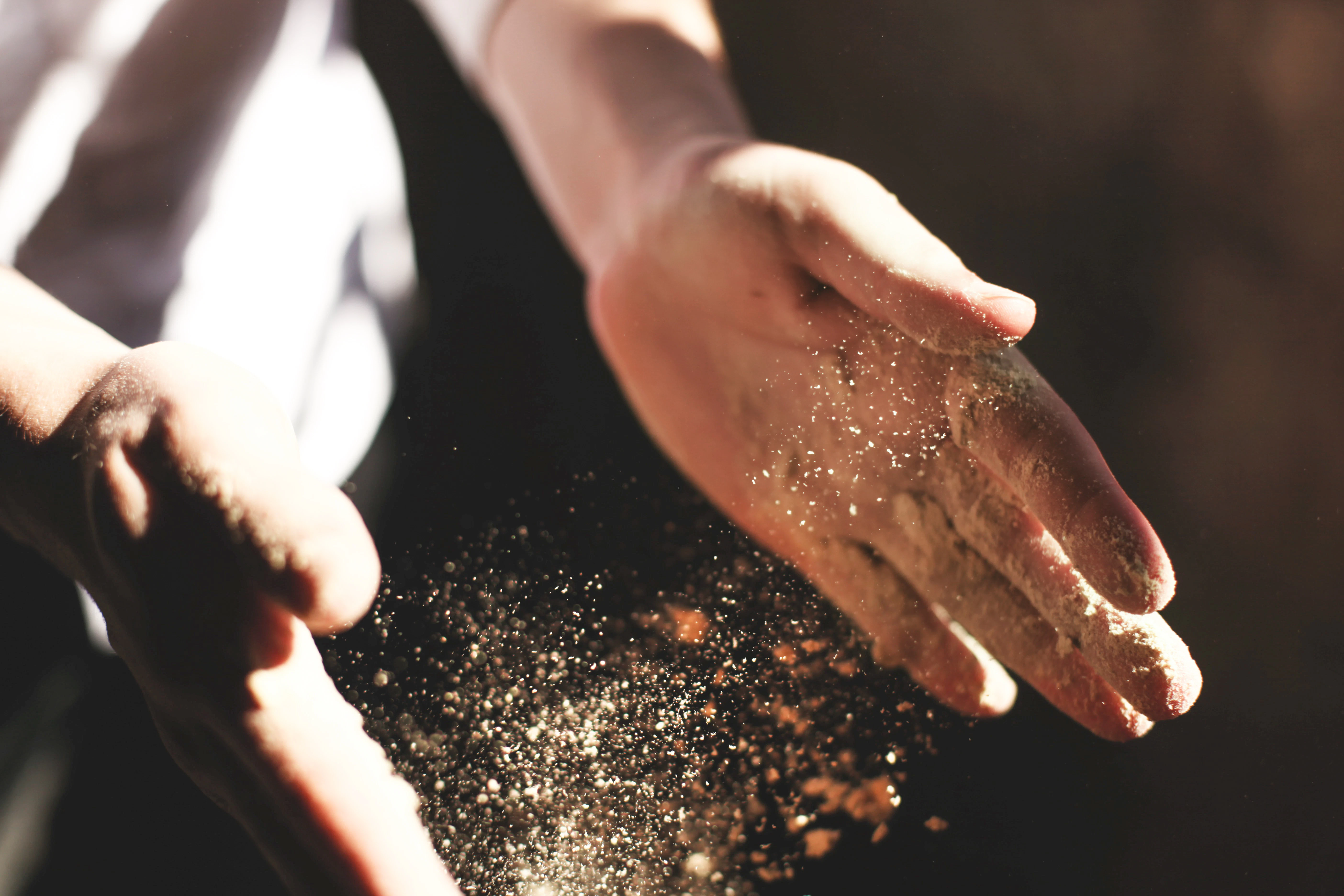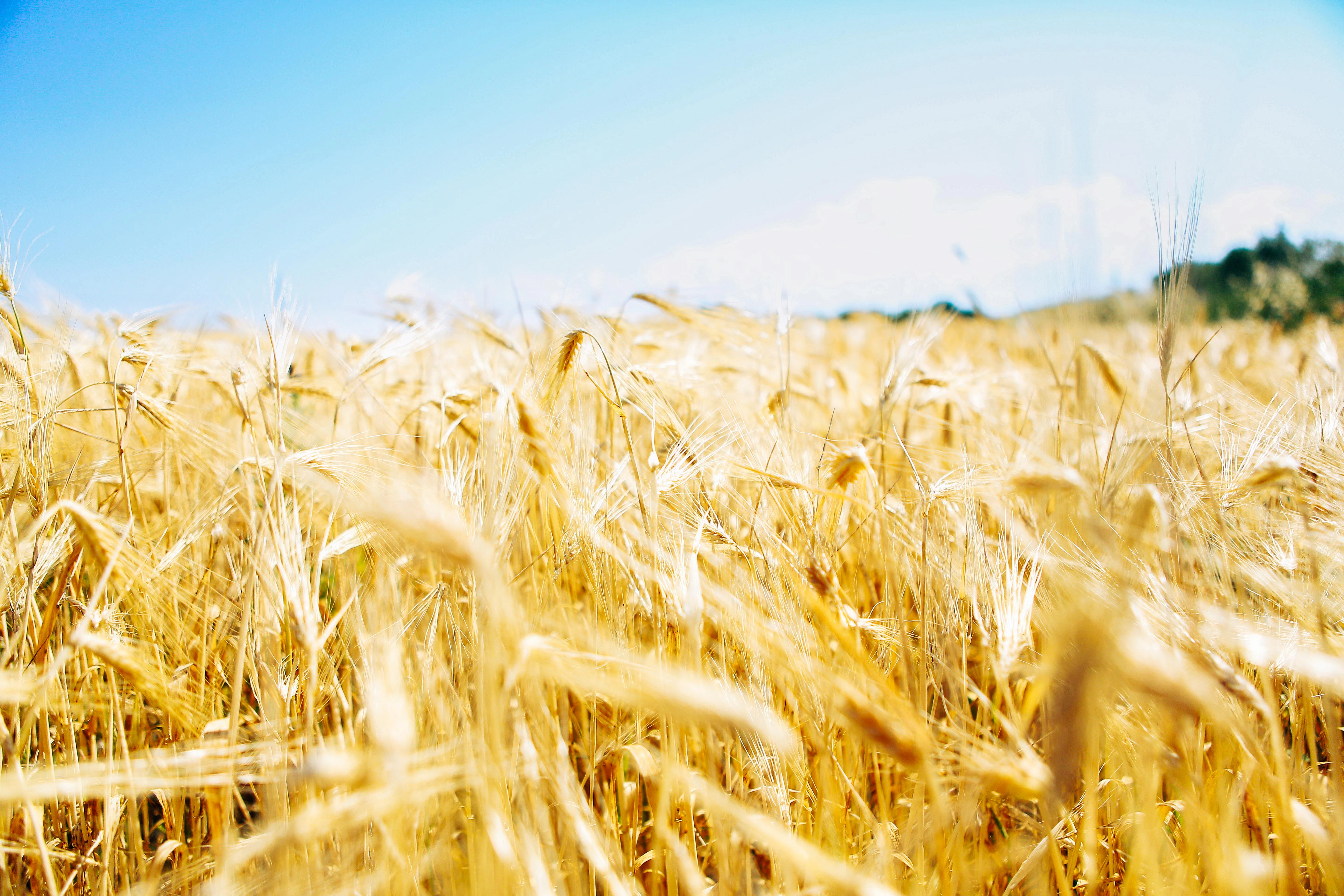 Bakery
From Puglia with Love.
Puccia is a traditional bread from Salento, an area of Puglia. It's a street food classic made with pizza dough baked in a wood-fired oven and used to make sandwiches, then filled with local produce.
Only a handful of ingredients are used in Crosta & Mollica Panini Pugliesi: a mix Italian wheat, water and yeast to create the dough that is proved and dressed with silky olive oil to create a thin yet crisp crust while baking, and a pinch of salt to bring out all its flavour.
In Puglia, this bread is used in all the best street food stands and filled with all the best locally sourced ingredients. A grab and go kind of meal, perfect for those who are on a rush but don't want to miss out on flavours.
Learn More
Ingredients
Italian reground durum wheat semolina 35%, wheat flour, water, natural yeast, extra virgin olive oil 3%, salt, wheat germ.
Allergens contained: gluten. Suitable for Vegan and Vegetarians.
Made in Italy
Nutritional Information
Typical Values
Per 100g
Energy

:

1087kJ/ 257kcal
Fat

:

3.5g
of which saturates

:

0.93g
Carbohydrates

:

45.0g
of which sugars

:

1.9g
Fibre

:

3.1g
Protein

:

9.4g
Salt

:

1.3g