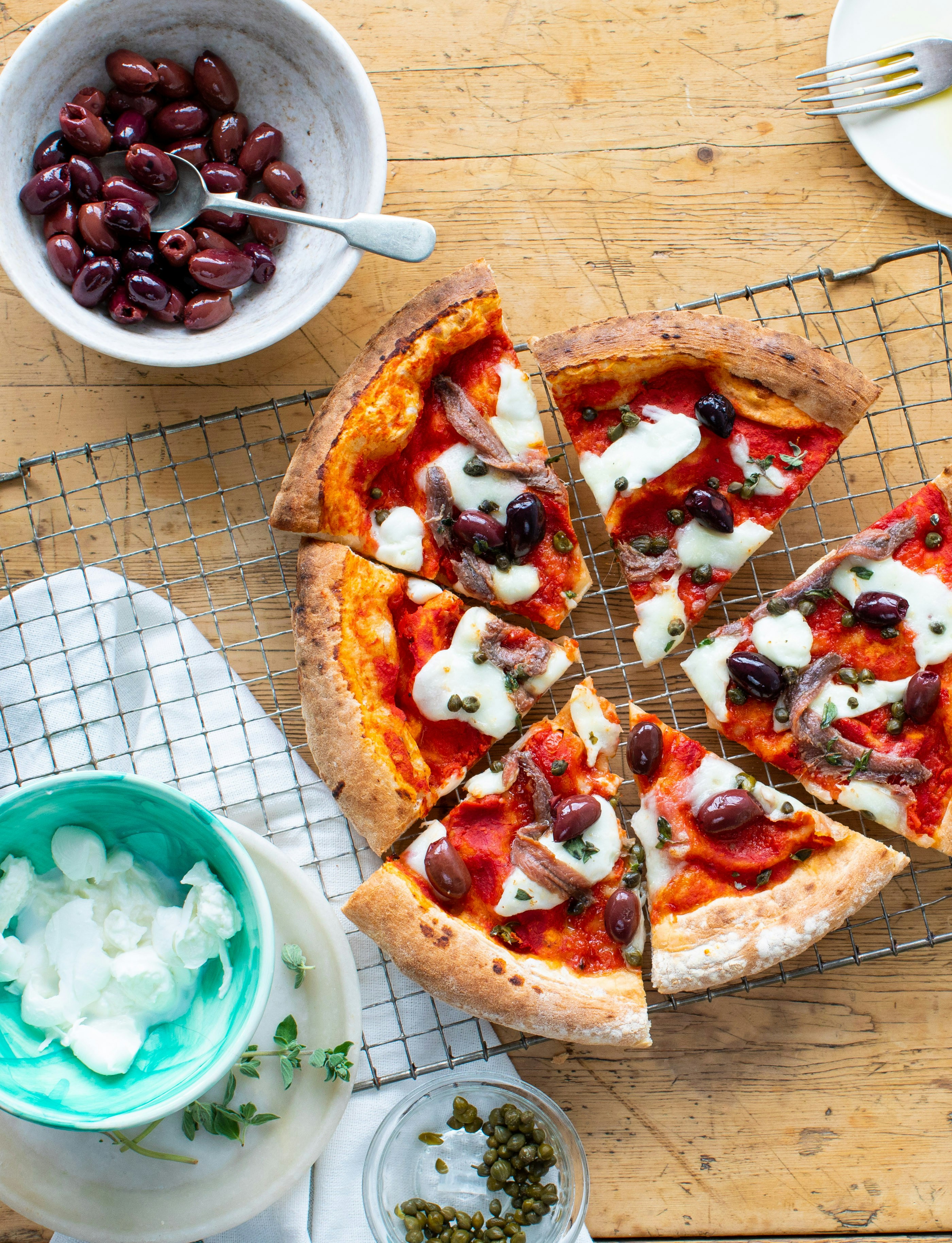 Anchovy, CaperBlack Olive Pi
zz

a

Made from a 'mother dough' starter and slow-proved for 24 hours, our bakers wood-fire each ready-to-top sourdough base at 400C on lava stone from Mount Etna. In that intense heat, the crusts rise, blister and char in authentic pizzeria fashion. 

It's ready-topped with our deliciously simple tomato sauce — made with tomatoes handpicked for their perfect balance of sweetness and acidity, the perfect base for a scattering of truly Italian ingredients.
Cook time:

10 mins

Prep time:

15 mins

Serves:

2
A true taste of Southern Italy
Big and bold flavours are at the forefront of this pizza recipe. Creamy mozzarella tempers the saltiness of anchovy fillets, while a scattering of capers and fruity black olives ensure each delicious mouthful is filled with flavour.
A final sprinkling of fresh oregano leaves tie the southern Italian flavours of this pizza together into dish that wouldn't look out of place on a pizzeria menu.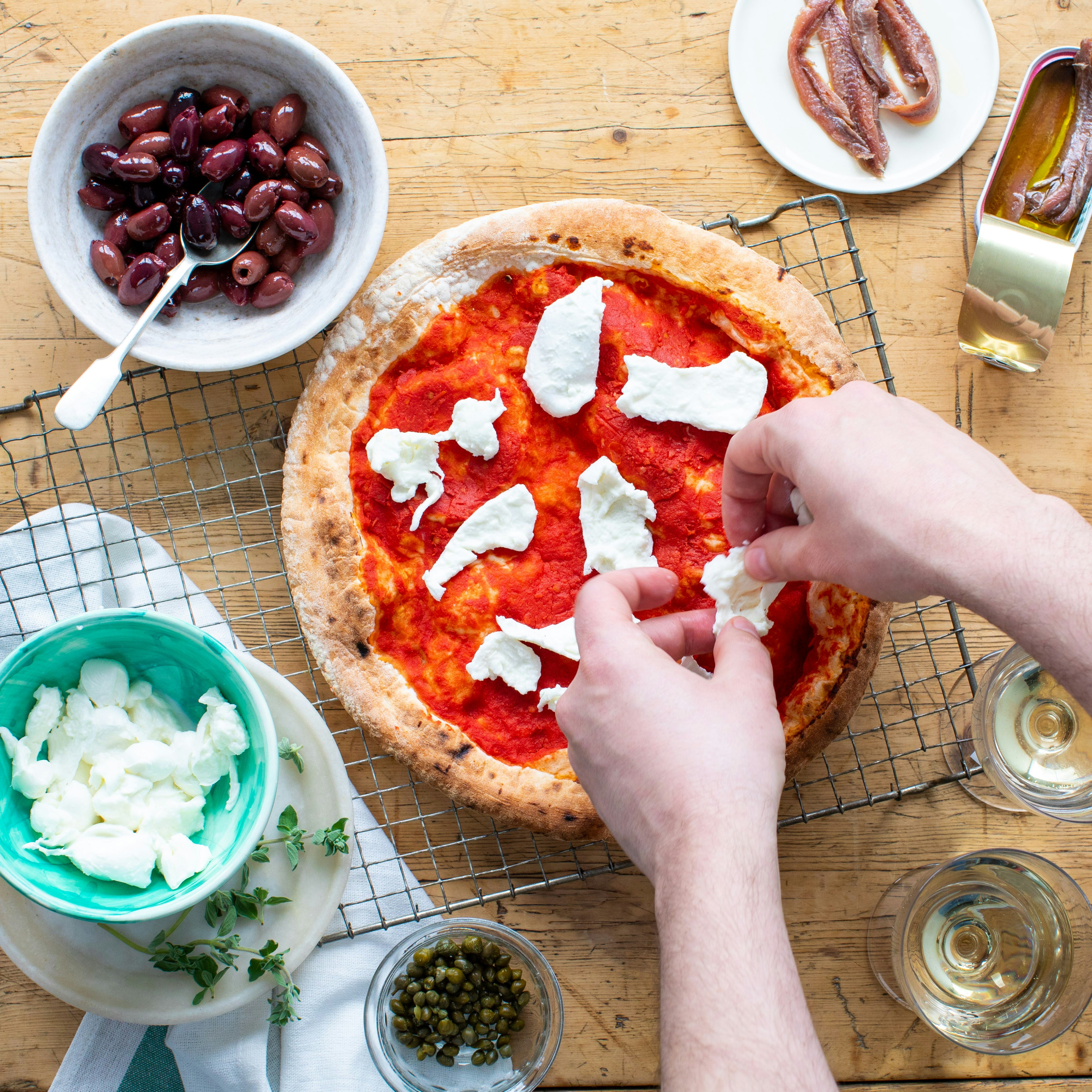 Method
Step 1

Preheat your oven to 210°C, fan 190°C or gas 7.

Step 2

Drain the mozzarella, tear into medium sized pieces and pat dry using kitchen paper, then scatter the pieces over your pizza base.

Step 3

Drain the olives, anchovies and capers, then scatter over the pizza base. Finish with a sprinkle of dried oregano.

Step 4

Place the pizza in the oven to cook for 9-10 minutes. Once cooked, remove from the oven, slice and enjoy hot!